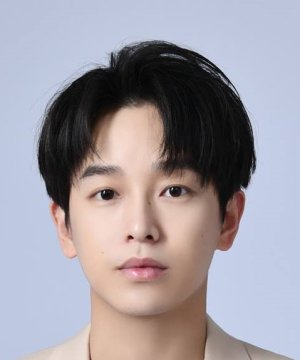 Peng Yu Chang
Informasi:
Nama: Peng Yu Chang Nama Asli: 彭昱畅 Kewarganegaraan: Chinese Jenis Kelamin: Male
Peng Yuchang was born in Xinyu, Jiangxi Province, China. He studied at the Shanghai Theatre Academy in 2012, majoring in puppetry. Born on October 25, 1994, he made his acting debut in the 2015 television drama "Go Princess Go." as Eunuch Qiang. In 2016, he starred in a Chinese teen web drama Stardom, acting as an aspiring artist. The same year, Peng Yuchang took on his first lead role in a fantasy web drama "Weapon & Soul". Then he starred in Sohu's self-produced drama "Men with Sword".
In 2017, Peng played a swimmer in Chinese sports drama "My Mr. Mermaid" as Ming Tian. Then he starred in music campus film Our Shining Days and was nominated for Best New Actor at Asian New Talent Award. He also featured in fantasy film "Over Again". The same year, he reprised his role in a second season of fantasy web drama Weapon & Soul 2.
In 2018, Peng Yuchang starred in comedy film "Go Brother!", adapted from the anime Go Brother! by Chinese popular cartoonist Soul Sister (幽灵姐妹). In addition, he was cast in the modern melodrama "All Is Well", adapted from the fiction novel by Ah Nai. The same year, Peng Yuchang starred as the lead role in drama film An Elephant Sitting Still. For his performance, Peng Yuchang was nominated for Best Leading Actor at the 55th Golden Horse Awards. As well, he was the voice actor of Miles Morales in the Chinese dub of "Into the Spider-Verse.
On April 23, 2020 Paparazzi revealed via Weibo that Peng is dating Run For Young co-star Zhang Jing Yi. The actor immediately denied the news and revealed he is dating a non-celebrity.
(Source: DramaWiki) Edit Biography