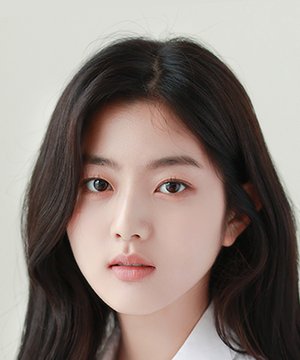 Shin Eun Soo
Informasi:
Nama: Shin Eun Soo Nama Asli: 신은수 Kewarganegaraan: South Korean Jenis Kelamin: Female
Shin Eun Soo is an actress under npio Entertainment, a subsidiary of JYP Entertainment. She first started as an idol trainee.
She made her acting debut as the female lead in the 2016 film "Vanishing Time: A Boy Who Returned". She also starred in the television series "The Legend of the Blue Sea" (2016) and "Bad Papa" (2018).
Shin Eun Soo joined JYP Entertainment (JYPE) in 2014 to train as both a singer and an actress.
In 2015, she auditioned for the female lead role in the movie "Vanishing Time: A Boy Who Returned". Though she had never acted before, Shin was chosen out of 300 candidates to act alongside Gang Dong Won.
She lent her voice to the female lead in the animated film titled "The Shower". Shin also appeared as a supporting cast in the pre-produced web series by JYP Pictures titled "School of Magic". Additionally, she is accredited in the web series "A Model Family".
In 2017, Shin was appointed as Honorary Ambassador of the 2nd Japan Film Festival, along with actor Yoon Park. In 2018, she was appointed as ambassador of the 20th Bucheon International Animation Festival (BIAF).
Shin signed her first-ever endorsement deal as the new exclusive model for South Korean skincare and cosmetics manufacturer and retailer, Skin Food. She launched a full-scale modeling activity, starting with a CF of the new product called Aqua Grape Bounce Bubble Serum for Skin Food 2017 S/S, which was released on April 10, 2017. She was also featured on the main page of the product.
For her role in "Vanishing Time: A Boy Who Returned", she was nominated for 3 awards, winning the "Popular Film Star Award" at the 2016 The Night of Stars: Korea Top Star Awards. She has won "Best Child Actress". And most recently, "Best Actress in Drama Special/TV Cinema" at the 2022 KBS Drama Awards.
(Source: Wikipedia) Edit Biography