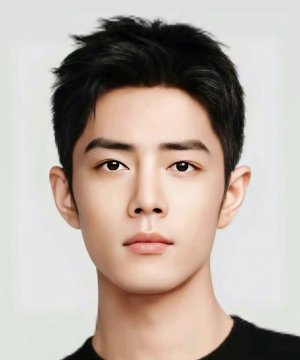 Xiao Zhan
Informasi:
Nama: Xiao Zhan Nama Asli: 肖战 Kewarganegaraan: Chinese Jenis Kelamin: Male
Xiao Zhan is a Chinese actor, singer, and former member of the male idol group X NINE. Before his debut, Xiao Zhan worked as a photographer and graphic designer.
Xiao Zhan's big break came in 2019 when he starred in the hit series "The Untamed." He won several awards for his performance, including the "Most Popular Actor" at the Golden Tower Award and the "Most Popular Actor of the Year" at the Sina Film & TV Awards. He was also listed in Forbes China's "30 Under 30 Asia 2019" list.
Apart from acting, Xiao Zhan has also continued his singing career, releasing hit singles such as "Spotlight," which became the fastest-selling digital track in China in 2020, entering the Guinness World Records as one of the 10 biggest-selling digital singles worldwide.
In April 2021, Xiao Zhan made his first theatrical debut as lead Patient No. 5 in the play "A Dream Like A Dream," which honored the efforts of volunteers, community workers, and medical staff during the Covid-19 pandemic breakout; the play then went on a countrywide tour that same year. He reprised the role in December 2022 for 5 shows in Beijing, showcasing his versatile talent as an artist. On April 10, 2023, the ADLAD production team announced that they would be returning along with Xiao Zhan to two cities with multiple dates; Shenzhen 4/22-4/25 and Xi'an Station 4/30-5/4.
Xiao Zhan has starred in several other notable dramas, such as "Douluo Continent" and "The Oath of Love," earning him awards and nominations for his performances. He established his own studio, "XZ Studio," in September 2019 and has become a popular figure in the Chinese entertainment industry.
Xiao Zhan ranked Top 4 in the 2022 Asian Celebrity of the Year in the category of "Most Influential Asian Stars".
(Source: CK Warrior and Enigma05 at MyDramaList) Edit Biography