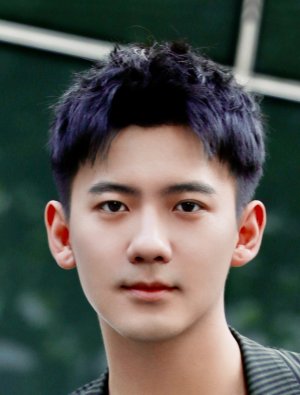 Zhao Shun Ran
Informasi:
Nama: Zhao Shun Ran Nama Asli: 赵顺然 Kewarganegaraan: Chinese Jenis Kelamin: Male
Zhao Shunran, born in Chongqing on April 16, 1995, is an actor in Mainland China.
In 2015, participated in Hunan Satellite TV's campus documentary program " First Grade · University Season ". In 2016, he played the leading role in the campus love film " Little Love Letter ", and officially entered the performing arts circle . In the same year, starred in the youth campus film " 17-year-old light cavalry " . In 2017, starred in the youth inspirational drama " Youth Shield " . 2019, for the romantic comedy " fighting nation to develop mind " concert to promote the song "bound for Moscow" formally launched ; the same year, the youth campus drama " Secret Love Orange Health Huainan in" Sheng Huainan played .
high school, Zhao Shunran spent less time in school due to the study of art, but instead he spent the most with himself In at the same table . 2013, attended by Dragon TV and " American Idol " production team to create a joint class singing competition show " the Chinese dream sound ", get five strong Chongqing station, due to take the exam give up the game.
(Source: Baidu) Edit Biography