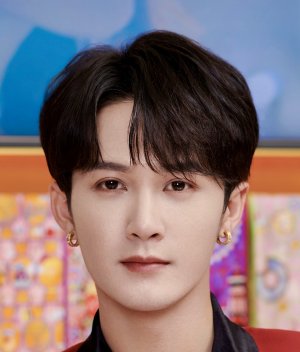 Tan Jian Ci
Informasi:
Nama: Tan Jian Ci Nama Asli: 檀健次 Kewarganegaraan: Chinese Jenis Kelamin: Male
Tan Jian Ci, born in Beihai, Guangxi, is a Chinese singer, dancer, actor.
He started his dancing career at the age of 13 and joined the affiliated secondary school of Beijing Dance Academy, where he learned ballroom dance. In 2006, he participated in three tournaments - Taoli Cup National Dance Competition - Latin (1st place), the National Dance Sport Championships Professional - Latin (1st place), and the World Grand Prix Finals in Shanghai - Latin (3rd). He was later admitted to the Beijing Sport University's Art Department, majoring in dance.
In 2010, he officially debuted as a member of mando-pop group M.I.C. , after a three-year training period at Beijing Taihe Rye Music. In 2012, he participated in the third season of "Dancing Forest Conference" and won the fourth place. In 2014, he released his first solo single " Fly Away ", in the album "SOLO".
He made his first acting debut in 2008, in a film called "Lost Indulgence". In 2022, he starred in the criminal detective drama "Under The Skin", his first leading role, and received high praise, popularity, and critical acclaim for his performance.
(Source: MyDramaList, Baidu Baike) Edit Biography