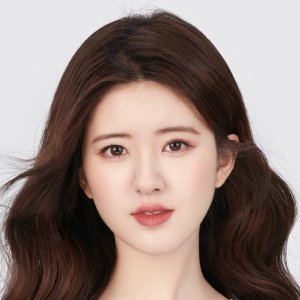 Zhao Lu Si
Informasi:
Nama: Zhao Lu Si Nama Asli: 赵露思 Kewarganegaraan: Chinese Jenis Kelamin: Female
Zhao Lu Si is a Chinese actress and singer. She was born in Chengdu, Sichuan Province, China, and has made a name for herself in the entertainment industry due to her exceptional acting skills.
Zhao Lu Si started her acting career in 2017 when she made her debut in the romance drama "Untouchable Lovers". Her performance in the drama was well-received, and she quickly gained a following due to her talent and ability to captivate audiences.
In 2018, she appeared in the historical drama "Oh! My Emperor" where she played the role of a female assassin. The drama was a massive success, and Zhao Lu Si's performance was widely praised by both audiences and critics, further establishing her as a rising star in the industry.
The following year, Zhao Lu Si starred in the fantasy romance drama "Love Better Than Immortality" where she portrayed a princess who falls in love with an immortal. The drama was well-received, and Zhao Lu Si earned critical acclaim for her performance.
In 2020, she appeared in two dramas, namely the time-traveling romantic comedy "Dating in the Kitchen" and the historical romance "The Romance of Tiger and Rose". Her performance in the latter earned her the "Best Actress Award" at the 7th Hengdian Film and Television Awards, and she also won the Tencent Video Star Awards "Breakthrough TV Actor of the Year" award that same year.
In 2021, Zhao Lu Si appeared in the historical drama "The Long Ballad" alongside Dilraba Dilmurat, which was another success and earned her the Asia Star Award at the Seoul 16th International TV Festival. She also showcased her versatility as an actress in the romantic drama "Please Feel at Ease Mr. Ling" that same year.
In 2022, Zhao Lu Si continued to impress with her roles in the hit dramas "Who Rules The World" and "Love Like the Galaxy," garnering praise and admiration from fans around the world.
Apart from her acting career, Zhao Lu Si is also a talented singer, having released several singles and performed theme songs for some of the dramas she appeared in.
(Source: CK Warrior at MyDramaList) Edit Biography