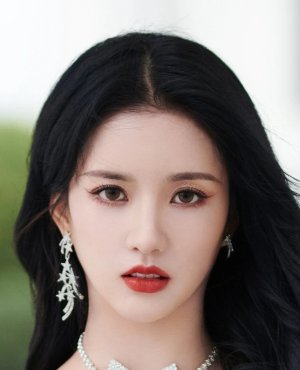 Liu Xie Ning
Informasi:
Nama: Liu Xie Ning Nama Asli: 刘些宁 Kewarganegaraan: Chinese Jenis Kelamin: Female
Sally, born in Shenzhen, Guangdong, is a Chinese artist, former CF model in China, a member of the group Bon Bon Girls 303, and a former member of the South Korean girl group Gugudan, which debuted in June 2016. She is managed by Hot Idol Entertainment and Wajijiwa Entertainment in China.
On November 10, 2015, she appeared on VIXX's "Chained Up" music video. She debuted as a member of Gugudan on June 28, 2016, with the group's first mini-album Act.1 The Little Mermaid. On February 21, she released her first Chinese digital single, titled "Time to Bloom". Through Produce Camp 2020, she debuted with Bon Bon Girls 303 in July 2020, releasing their first mini-album, titled The Law of Hard Candy.
(Source: Wikiepdia) Edit Biography