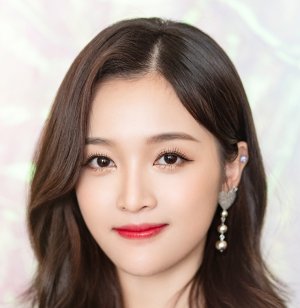 Wu Xuan Yi
Informasi:
Nama: Wu Xuan Yi Nama Asli: 吴宣仪 Kewarganegaraan: Chinese Jenis Kelamin: Female
Wu Xuan Yi, born in Haikou, Hainan, is a Chinese singer and actress. She first debuted as a member of the South Korean girl group WJSN in 2016 under Starship Entertainment. She is also a former member of Rocket Girls 101 (火箭少女101), which debuted in June 2018 and disbanded in July 2020, a group formed through Produce 101 China, where she ranked #2.
Wu was supposed to debut as an actress in the movie 'Marna' but the film got canceled. She later made her acting debut in the series "Douluo Continent". Wu also wrote and starred in the film 'Look Into His World'.
She debuted as a solo artist in 2020 with the song '25'.
On March 3, 2023 it was announced that 3 members Xuan Yi, Cheng Xiao, and Mei Qi of Yuehua Entertainment who joined WJSN promotions, their contracts as WJSN have automatically come to an end. Edit Biography