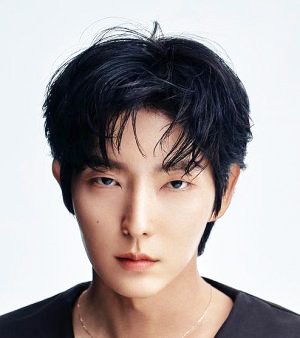 Lee Joon Gi
Informasi:
Nama: Lee Joon Gi Nama Asli: 이준기 Kewarganegaraan: South Korean Jenis Kelamin: Male
Lee Joon Gi is a South Korean actor, model, and singer under talent management agency "Namoo Actors". He is often regarded as a "flower boy" icon. He rose to fame in "The King and the Clown".
Joon Gi first became interested in the performing arts as a high school student after watching a performance of Hamlet. He moved to Seoul with a dream to work in the entertainment industry rather than getting into college. For the next couple of years, Joon Gi worked at various part-time jobs before he got accepted into the Seoul Institute of the Arts. He debuted as a model in 2001.
In 2005, his first major acting role came in the hit film "The King and the Clown". Producer Lee Joon Ik revealed the story of how he chose Joon Gi for "The King and the Clown" by just seeing him do handstands. After the film, Joon Gi became "an icon" of the South Korean "pretty boy" trend. Joon Gi has since tried to diminish this "flower boy" image.
On 3rd May 2010, Joon Gi enlisted in the Republic of Korea Army to serve his mandatory military service. He had initially applied for a postponement because he was in the midst of shooting film "Grand Prix", was cast to star in television drama "Faith" and to represent Korea as a goodwill ambassador at the 2010 Shanghai Expo. However, the Military Manpower Administration declined and sent a final notice for enlistment, leading him to pull out of both projects. After serving 21 months of active duty, Joon Gi was discharged on 16th February 2012.
On 25th August 2017, it was revealed that actors Lee Joon Gi and Jeon Hye Bin have broken up. Edit Biography