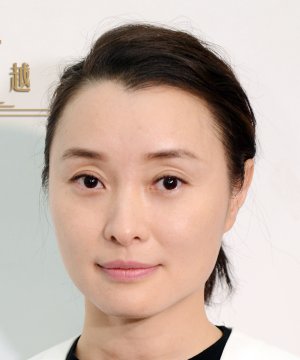 Wu Yue
Informasi:
Nama: Wu Yue Nama Asli: 吴越 Kewarganegaraan: Chinese Jenis Kelamin: Female
Wu Yue is a Chinese actress, best known in film for portraying Li Weihua in Chrysanthemum Tea, Chen Cuifen in Road to Dawn and Li Lianqiao in Former Wife, and has received critical acclaim for her television work, particularly as Wen Lu in Age of Peace and Dong Guilan in The Great China Earthquake.
Wu made her acting debut in An Autumn's Story of Beijing, playing Chen Xiaofeng. In 1996, she appeared in the military television series Age of Peace, which earned her an Outstanding Supporting Actress award at the China TV Golden Eagle Award. That same year, she co-starred with Chen Baoguo and Hu Jun in the romance film Burning Desire. In 2000, she starred as Li Weihua in Chrysanthemum Tea, for which she won the Favorite Actress Award at the 8th Beijing College Student Film Festival. She won the Most Promising Newcomer Award at the 2007 Shanghai International Film Festival for her performance in the historical romance film Road to Dawn (2007) and was nominated for Best Supporting Actress Award at the 9th Changchun Film Festival and Outstanding Actress Award at the 12th Huabiao Awards.
(Source: Wikipedia) Edit Biography