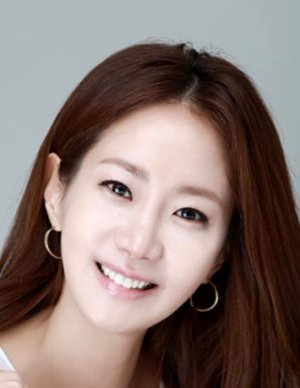 Shin Eun Kyung
Informasi:
Nama: Shin Eun Kyung Nama Asli: 신은경 Kewarganegaraan: South Korean Jenis Kelamin: Female
Shin Eun Kyung is a South Korean actress. She is best known for her leading roles in "Downfall" and "My Wife Is a Gangster". Eun Kyung began doing commercials in 1986 at the age of 13 and made her television debut in 1988 on KBS. Throughout the late eighties and early nineties, she acted in a great number of films and TV dramas (notably in the 2001 medical drama "General Hospital"), garnering fame for her warm screen presence. In 1997, however, she took on her most daring role as a prostitute in veteran director Im Kwon Taek's "Downfall". The film was a box-office success, leading her to star status. Shin went on a short hiatus after she got married and had a baby.
On 22 September 2003, Shin married Kim Jung Soo, who was then the CEO of her talent agency Good Player Entertainment. The following year, she gave birth to a son (who was later diagnosed with hydrocephalus). On 24th August 2007, Shin filed for divorce when she learned that Kim had used her private seal without her permission to misappropriate ₩400 million (US$424,800) for his business after its merger with Fantom Entertainment and the box office failure of several films he'd produced. In November, Shin sued Kim for forgery of private documents. On 28th
December 2008, the court ruled that Shin was not liable for her ex-husband's debts, stating that although Shin's seal is on the loan contract, Shin had not seen any of the money loaned, had not authorized her seal's use, and is therefore not responsible for the debt.
She again landed in the entertainment headlines in 2011 when she underwent bimaxillary osteotomy surgery (or jaw realignment surgery), reportedly because she felt making her strong jawline "slimmer and more rounded" would give her a "younger, softer, more feminine" look, which would result in more acting roles. Shin later spoke candidly that she regretted having undergone the procedure for purely cosmetic purposes, saying the public should be better informed about the pain and danger associated with the invasive surgery.
(Source: viewasian) Edit Biography