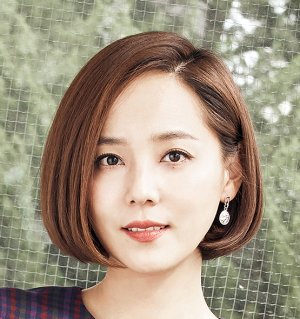 Eugene
Informasi:
Nama: Eugene Nama Asli: 유진 Kewarganegaraan: South Korean Jenis Kelamin: Female
Kim Yoo Jin, professionally known in English as Eugene, is a singer, actress, MC from South Korea. She was a former member of a Korean female idol group called "S.E.S.", popular in the late 1990s and early 2000s. She has released two solo albums and has gone on to star in TV dramas and movies and work as an MC in various shows and programs. She spent her childhood in Guam after moving there after elementary school.
By way of an audition tape, Eugene was able to be part of a music group for SM Entertainment in South Korea, even though she was still in Guam. Debuting in 1997, S.E.S. became one of the most prominent Korean groups of all time, having the record for biggest-selling album by a female group in Korea.
She returned to Korea with her mother and younger sister sometime in high school.
On May 11, 2011, Eugene announced she's going to marry actor Ki Tae Young, her leading man in the 2009 TV series Creating Destiny. Their wedding was held at the Seoul Central Church in Anyang, Gyeonggi-do, on July 23, 2011. On October 15, 2014, Eugene's agency announced that she was seven to eight weeks pregnant. The couple's first child, a daughter named Ki Ro Hee, was born in April 2015. Eugene gave birth to another girl, named Rorin (Lorin) on August 18th, 2018. Edit Biography