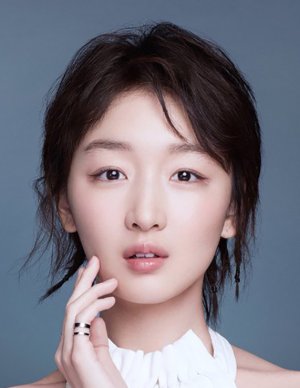 Zhou Dong Yu
Informasi:
Nama: Zhou Dong Yu Nama Asli: 周冬雨 Kewarganegaraan: Chinese Jenis Kelamin: Female
Zhou Dong Yu is a rising starlet Chinese actress, who gained recognition after appearing in Zhang Yimou's film "Under the Hawthorn Tree". She is originally from Hebei Province and had no acting experience prior to taking on the role.
In 2016, she won the Golden Horse Award for Best Leading Actress with her performance in "Soul Mate". In 2020, she won the Hong Kong Film Award for Best Actress with her performance in "Better Days". She also won the 14th Asian Film Awards and 33rd Golden Rooster Awards for Best Actress. Her winning in Golden Rooster, it made her the youngest actress to win Triple Gold Grand Slam in Chinese movies. Zhou ranked 71st on the Forbes China Celebrity 100 list in 2017, 7th in 2019, and 3rd in 2020. She is regarded as one of the "Four Dan Actresses of the Post-90s Generation" along with Zheng Shuang, Guan Xiao Tong, and Yang Zi.
(Source: wiki) Edit Biography