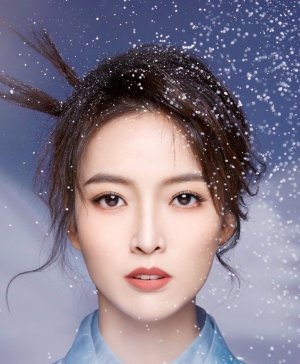 Ji Tian Yu
Informasi:
Nama: Ji Tian Yu Nama Asli: 姬天語 Kewarganegaraan: Taiwanese Jenis Kelamin: Female
Ji Tian Yu, born as Hsu Jia Pei in Taipei, is a Taiwanese film and cross talk actress and host. She graduated from the Chinese Culture University with a major in administrative management and obtained a master's degree from the Chinese Mainland Research Institute of the Chinese Culture University.
In 2006, she participated in the TVBS Classical Beauty Section Contest, and placed in the top ten of the competition. In 2008, she officially started her acting career because of her apprenticeship with cross talk actor Liu Zeng Kai and became part of the ninth generation of Chinese cross talk. In addition, she is also the only disciple of Taiwanese comedians Chen Yi An, Wei Long Hao and Wu Zhao Nan. In 2009, she received Mainland China Special Contribution Award.
In 2011, she participated in the 8th CCTV TV Sketch Competition and won the Excellence Award. In 2012, she participated in the 2nd National (Tianjin) Cross Talk New Works Competition and won third prize of "Nankai Cup".
In 2016, she went to China for development and participated in variety shows such as "Happy Comedian" and "Newcomer in Cross Talk", and became the first female cross talk actor of Deyun Club.
In 2017, she won the China Literature and Art Medal Drama Award.
(Source: AnastasiaWun at MyDramaList) Edit Biography