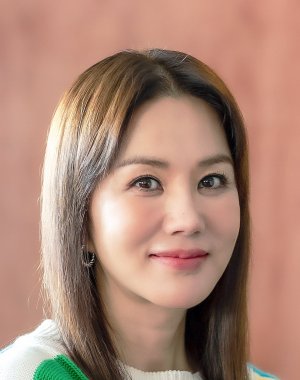 Uhm Jung Hwa
Informasi:
Nama: Uhm Jung Hwa Nama Asli: 엄정화 Kewarganegaraan: South Korean Jenis Kelamin: Female
Uhm Jung Hwa is a South Korean Korean pop singer and actress. Uhm began her career as a chorus member of MBC from 1987 To 1990. She made her film debut in "Marriage Story" and released her first album Sorrowful Secret in 1993. She is considered to be one of the most influential women and the evergreen in the Korean entertainment industry. Her younger and only brother Uhm Tae Woong is also an actor. Following her father's death, her family struggled financially.
Uhm has established herself as one of South Korea's top actresses. She has won two Baeksang Arts Awards for Best Actress, in 2002 for "Marriage is a Crazy Thing" and again in 2012 for" Dancing Queen".
During the 2000s, Uhm began to focus more on her acting career and committed herself to taking a variety of acting roles. She also began to pursue and experiment with different musical genres, in particular electronica. In 2004, she released her double album Self Control. Music critics praised Uhm for her ability to reinvent her image and sound.
In the summer of 2020, Uhm joined singers Lee Hyori, Jessi, and Hwasa to form the "supergroup" Refund Sisters. Their first single, "Don't Touch Me" debuted in October 2020, and reached #1 on the Gaon Chart.
In 2022, Uhm is back on the small screen with the tvN drama "Our Blues", which is their comeback on the small screen in 5 years since 2017.
Uhm launched her new clothing and lingerie line, "Corner Suite" and "ZHUM in New York", which made $10M USD within three months of its release. "Corner Suite" became an instant hit when the line debuted on online markets. The line immediately sold out.
Uhm was diagnosed with thyroid cancer but fully recovered after surgery in May 2010.
(Source: Wikipedia) Edit Biography