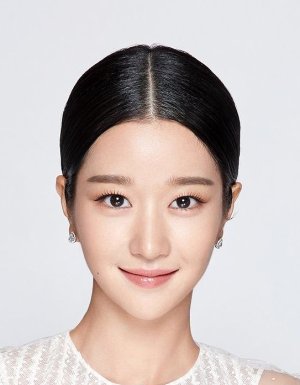 Seo Yea Ji
Informasi:
Nama: Seo Yea Ji Nama Asli: 서예지 Kewarganegaraan: South Korean Jenis Kelamin: Female
Seo Yea Ji is a South Korean actress and model managed by Gold Medalist. In March 2013, she stepped into the entertainment industry by appearing in an advertisement for SK Telecom. In May 2013, she featured in the Samsung Galaxy S4 short film Love. She debuted as an actress in the tvN sitcom "Potato Star 2013QR3".
Following the expiration of her contract with her management company in 2016, Seo left Made in Chan Entertainment and signed with King Entertainment. On January 1, 2020, Seo joined the newly established entertainment agency Gold Medalist.
Seo's first venture with her new management company came with the tvN and Netflix's 2020 romance series "It's Okay to Not Be Okay". Her portrayal of the character was critically acclaimed; with The New York Times naming the series one of "The Best International Shows of 2020" and calling Seo's performance as "mesmerizing".
In April 2021, Seo was accused of being the reason behind her then-boyfriend actor Kim Jung Hyun's behavior at a 2018 press conference for "The Time" and his exit from the series. In response, Seo's agency, Gold Medalist, denied the claim but Seo withdrew from the ongoing production of the series "Island", which recast and rewrote her role.
In 2021, she starred in a mystery-thriller film "Recalled", directed by Seo Yoo Min alongside Kim Kang Woo which was a resounding success. "Recalled" topped local box office on its opening weekend. In December 2021, Seo entered into a contract with the former agency.
(Source: Wikipedia) Edit Biography