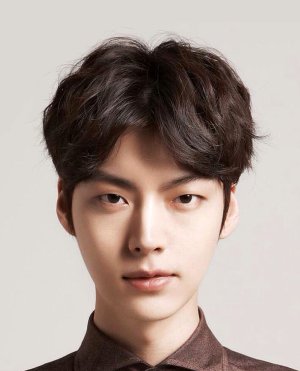 Ahn Jae Hyun
Informasi:
Nama: Ahn Jae Hyun Nama Asli: 안재현 Kewarganegaraan: South Korean Jenis Kelamin: Male Tanggal Lahir: 1 Juli 1987Umur: 36 tahun
Ahn Jae Hyun adalah model dan aktor Korea Selatan yang dikelola oleh HB Entertainment. Ahn memulai karir hiburannya sebagai model fesyen pada tahun 2009, tampil di acara landasan pacu, editorial majalah, dan iklan. Dia muncul di beberapa video musik, termasuk "Sad Song" oleh Baek Ah Yun, "Please Don't" oleh K.Will, dan "Gone Not Around Any Longer" oleh Sistar19.
Pada tahun 2013, popularitas Ahn meningkat setelah tampil di serial "My Love from Another Star". Pada tahun 2016, Jae Hyun memulai debutnya di film Tiongkok pertamanya "Wedding Bible". Pada 2015, Ahn memainkan peran utama pertamanya dalam serial "Blood".
Ia memenangkan Top Excellence Award di Korea Drama Awards ke-9 untuk penampilannya dalam "Cinderella with Four Knights". Dia juga bergabung dengan pemeran reality show perjalanan "New Journey to the West".
Pada 8 Juni 2022, Ahn menerbitkan esai foto pertamanya List of Things to Remember.
Pada 11 Maret 2016, Ahn dipastikan berpacaran dengan lawan mainnya di Blood, Ku Hye Sun sejak April 2015. Pasangan ini resmi mendaftarkan pernikahan mereka di kantor distrik Gangnam pada 20 Mei 2016, dan menikah pada 21 Mei 2016. Mereka mengumumkan bahwa alih-alih mengadakan pesta pernikahan, mereka akan menyumbangkan uang ke bangsal anak Rumah Sakit Severance, salah satu rumah sakit tertua dan terbesar di Korea. Pasangan itu kemudian muncul di reality show "Newlywed Diary", menampilkan kehidupan pernikahan mereka. Pada Agustus 2019, dilaporkan Ahn meminta cerai dari istrinya.
(Sumber: Wikipedia)