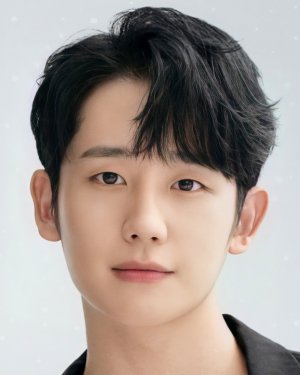 Jung Hae In
Informasi:
Nama: Jung Hae In Nama Asli: 정해인 Kewarganegaraan: South Korean Jenis Kelamin: Male
Jung Hae In is a South Korean actor managed by FNC Entertainment. Jung's first acting experience was through a musical in college. However, his determination to become an actor was established when he was in the military service and lost 12 kilograms in order to achieve his dream.
He was 18 years old when a casting agent spotted him eating ice cream on the street. The agent saw his potential as a celebrity based on his looks and approached him. He later joined FNC Entertainment as an actor trainee. He first made an appearance in AOA Black's music video for "Moya" in 2013 and officially made his acting debut at the age of 26 through the 2014 TV series "Bride of the Century".
He gained recognition for his supporting roles in the 2017 television series "While You Were Sleeping" and had his first lead role in the 2018 drama Something in the Rain.
He comes from a wealthy and famous family with a great-grandfather (Jung Yak Yong) who was an influential figure in the Joseon era. His parents run a hospital in South Korea where his father is a professor of ophthalmology. He also has a younger brother called Jung Hae Jun. He graduated from Pyeongtaek University with a major in acting.
He held his first fan meeting in Seoul on July 28, 2018, at Kyunghee University Hall of Peace.
(Source: Wikipedia) Edit Biography