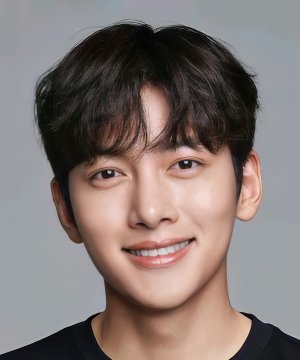 Ji Chang Wook
Informasi:
Nama: Ji Chang Wook Nama Asli: 지창욱 Kewarganegaraan: South Korean Jenis Kelamin: Male
Ji Chang Wook is a South Korean actor and singer, formerly signed under Glorious Entertainment.
He was a student in Performing Arts at Dankook University when he began his career in musical theater and officially debuted in 2008 with the independent film "Sleeping Beauty".
Ji Chang Wook began to gain popularity when he took on the role of Carl Laker/Dong Hae in the daily drama "Smile, Dong Hae" (2010), for which he was awarded an "Excellence Award, Actor in a Daily Drama" at the KBS Drama Awards. The next year, he played one of the lead roles in "Warrior Baek Dong Soo" (2011), his first historical drama, for which he received a "New Star Award" at the SBS Drama Awards.
Ji Chang Wook's fame rose with the historical drama "Empress Ki" (2013-2014), in which he took on the role of Ta Hwan, which won him an "Excellence Award - Actor" in a Special Project Drama at the 2013 MBC Drama Awards. He was also awarded "Best New Actor" at The Musical Awards for his performance in the popular musical "The Days" (2013).
He then starred with Park Min Young in the action thriller drama "Healer" (2014-2015) which made him win the "Popularity Award" and "Best Couple Award" at the 2014 KBS Drama Awards. He also won a "Most Popular Actor (Overseas) Award" for "Healer" at the 2016 China TV Drama Awards, proving his growing popularity internationally. Ji Chang Wook also won a "Best Dressed Actor Award" at the 2016 Korea's Best Dresser Swan Awards for his role in the action thriller drama "The K2" (2016).
In 2017, Ji Chang Wook starred in the crime action film "Fabricated City", his first main role in a movie, which received good reviews and for which received a nomination for "Best New Actor – Film" at the prestigious Baeksang Arts Awards.
Ji Chang Wook was enlisted in the military on August 14, 2017, and on April 27, 2019, was discharged.
In 2019, Ji Chang Wook won an "Asia Celebrity (Actor) Award" and a "Best Actor Award", for his career, at the Asia Artist Awards. In 2022, he was awarded the Global Star Award for his role in the Sound of Magic at the 8th APAN Star Awards.
He was honoured in 2023 with the "Next Generation Award" at the 16th Asia Film Awards (AFA) for his great performances from romance to action and voice acting, drama, and film genres.
On April 7, 2023, it was announced that he had signed with Spring Company (a new agency established by his longtime manager).
(Source: NamuWiki, Wikipedia, Glorious Entertainment) Edit Biography