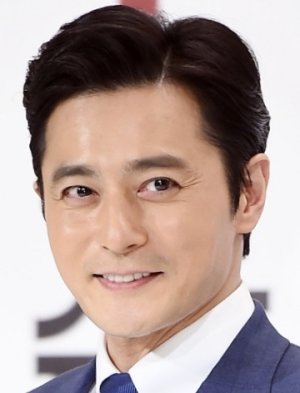 Jang Dong Gun
Informasi:
Nama: Jang Dong Gun Nama Asli: 장동건 Kewarganegaraan: South Korean Jenis Kelamin: Male
He made his debut in the MBC drama Our Heaven. Winning Actor Award in the Blue Dragon Awards again for his role as the dedicated cop in Nowhere to Hide. In 2000, he starred in the film Friend, which at the time was the highest grossing Korean film of all time. Jang gained widespread critical acclaim for his portrayal of a troubled high school student who joins the mafia, paving the way for him to star in the 2004 Taegukgi: The Brotherhood of War, about the Korean War, which again shattered box office records. His portrayal of one of two brothers drafted into the war earned him a third Blue dragon award. He made his breakthrough into Chinese cinema with the 2005 wuxia romance, Wu Ji (The Promise).
He was also chosen to promote the Nintendo DS Lite in South Korea, which was released in January 2007. His commercials promote the English Training: Have Fun Improving Your Skills! and Brain Age: Train Your Brain in Minutes a Day!.
Jang married Ko So Young in a star-studded wedding ceremony held at Seoul's Shilla Hotel on May 2nd 2010, ending months of media frenzy over their 18-year friendship and romance.
(Source: Wikipedia) Edit Biography