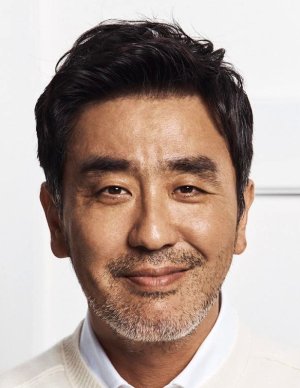 Ryu Seung Ryong
Informasi:
Nama: Ryu Seung Ryong Nama Asli: 류승룡 Kewarganegaraan: South Korean Jenis Kelamin: Male
Ryu Seung Ryong is a South Korean actor. Ryu began his acting career in theater, subsequently becoming one of the most versatile supporting actors in Korean film and television. In 2013, he headlined "Miracle in Cell No. 7", which became the third highest-grossing Korean film of all time, and in 2019 he starred in the comedy film "Extreme Job", which is currently the 2nd highest-grossing film of all time in South Korea. Ryu is the first Korean to star in four movies that have drawn over 10 million viewers each.
Before making his name known as a movie star, Ryu performed on stage as a member of the nonverbal performance Nanta and enjoyed popularity. After that, Ryu entered Korean cinema with Director Jang Jin's films and continued his career as a supporting actor to be recognized for his acting skills. His first major role was in the 2009 horror film "Possessed". The 2011 film "War of the Arrows", in which the actor appeared in his 40s, topped the Korean box office that year and won Ryu the Best Supporting Actor at the Blue Dragon Award for playing the villain character perfectly.
After that, Ryu Seungryong walks down the royal road. In All About My Wife (2012), he portrayed the so-called 'dirty sexy' charm with his unique sense of humor. Casanova Sungki, the cheesy, imposing, and romantic character presented the actor with the Best Supporting Actor at the Blue Dragon Award. Also, through Masquerade (2012), his first movie that recorded 10 million viewers, Ryu won the Best Supporting Actor at the Grand Bell Awards. In these three films, in which he won the Best Supporting Actor, Ryu showed his potentials as the top-level supporting actor by dictating the tone and flow of the films.
The 2013 film "Miracle in Cell No. 7" served as a turning point for Ryu as he took the first lone main character in his career, and the film became his major work, drawing over 10 million audiences and winning the Best Actor at the Grand Bell Awards and the Grand Prize at the Baeksang Arts Awards.
Ryu married his non-celebrity girlfriend on April 19, 2015. They have two sons, named Geon Ryoo and Gang Ryoo.
(Source: Theactorispresent) Edit Biography